"I commend PrimiDieci Society for celebrating the Italian diaspora throughout the five boroughs and around the world.[...]" Bill de Blasio, frmr. New York City Mayor
The PrimiDieci Society
is presented by
the Cultural Institution of Italian Excellence,
Italy
PrimiDieci USA 2022 Awards
Los Angeles
April 21, 2022
5 World Personalities & Celebrities
5 Top Italian Talents Under 40 in the US
A "Coast to Coast" event! An unprecedented international happening that alternates year by year between the cities of New York and Los Angeles.
Following the widespread success of the previous New York and London editions, the 5th edition of the PrimiDieci-TenBest USA Awards will be celebrated in Los Angeles on April 21, 2022.
The event honors five world personalities and celebrities who award five young outstanding Italian talents under 40 for their current success in their same field: from culture to science, design to business, from public service to the media, the arts, cuisine, entertainment, and more.
​
A unique recognition aimed at raising public awareness toward the need for ever-greater scientific research for breast cancer research.
​
400+ exclusive guests

Awards Ceremony -recognizing 10 outstanding recipients: 5 world-leading personalities who in turn honor 5 top Italian talents under 40

ITBC Award: An honorary award to be presented to Dr. G. Curigliano in recognition of his worldwide efforts in scientific research for the cure of breast cancer (please read more below)

The Event Fundraising: $100,000.00 Breast Cancer Research Grant assigned during the awards ceremony

Event hosted by celebrity host and City Hall authorities

Black-tie Gala Dinner

Live Entertainment
The venue

: The Ebell of Los Angeles - info & pics here.
The 2021 award's recipients

: Appointed recipients will be officially disclosed in Feb. 2022.
​The Event's Fundraising:
Supporting Worldwide Scientific Research
for Breast Cancer.
​
The Awards Gala will also be the stage for the "ITBC Award - Innovative Treatments for Breast Cancer", a special recognition for extraordinary scientific merit assigned to world known researcher, Dr. Giuseppe Curigliano, MD, PhD - Chair of the Division of Early Drug Development at IEO (European Institute of Oncology) in Milan, Italy. Along with his clinical work he is a researcher specializing in breast cancer and professor of Medical Oncology - University of Milan. The ITBC Award will also assign a $100,000.00 research grant to his Division of New Drugs for Innovative Therapies at the IEO.
​
Dr. Curigliano clinical & research activities: learn more. Please read his bioographical sketch; please read his full CV.
​
Dr. Giuseppe Curigliano, MD, PhD
Why supporting the scientific research on
Metastatic Breast Cancer
Moved by the magnitude of the issue, the WLPO Corp. is engaged to raise worldwide awareness for the need for extensive scientific research on Metastatic Breast Cancer. We are committed to helping to break the silence and the misinformation around its devastating spread, proud to support the global battle against such a terrible and dooming disease that strikes hard thousands of women around the world.
​
With its 2022 PrimiDieci Awards edition the WLPO Corp. reaches the startling number of 70 awardees. Outstanding recipients we have awarded over the last years for their unique personal and professional merits. It is via our celebrations and events, by involving our remarkable members -awardees and members of our boards, and by connecting companies and/or individuals that we aim to fund the scientific research in the field of Metastatic Breast Cancer.
​
Because this is precisely the ultimate purpose of our celebratory events and functions: to count on the impressive value we have created over the years to support scientific research on diseases with massive human impact and, more precisely, in the field of Metastatic Breast Cancer. It is by involving each and every member-awardee of the WLPO, sponsor and donor, and member of the boards that we are in the position to pursue our goal: that of raising awareness of the international community to the importance of the funding of scientific research.
Antonio Pappano
The Royal Opera House - Music Director, London (UK)
Matilda Raffa Cuomo
Formr. NY State First Lady & Founder MentorUSA
Dante Ferretti
Production Designer, Academy Award(s) Winner
Stefano Pessina & Ornella Barra
Walgreens Boots Alliance, Inc. - Executive Vice Chairman and CEO; Executive Vice President, London (UK)
Sylvester Stallone
Actor & Film Producer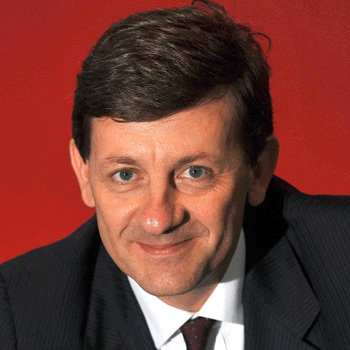 Vittorio Colao
CEO - Vodafone Group, London (UK)
1/10
60 awardees celebrated to date and 10 more by April 2022:
PrimiDieci USA Awards, 2022 edition:
The Official Publication Presented During The Awards Celebrations
​
Author Riccardo Lo Faro and Editor-in-Chief Alessia Pertosa meet and interview each one of them in person, they travel the US and overseas to spend time with each appointed recipient to learn more of his/her life path, of their current commitments to professional success, and their dedication to charity or other noble causes. Their life stories are singled in the PrimiDieci Books currently published for the USA and for the UK in English, and for Italy in Italian by national publisher Europa Edizioni, distributed in all Italian bookstores.
Each PrimiDieci recipient is awarded a copy of this Special Edition book; each Awards Gala guest receives a complimentary copy of the book, including representatives from the media.